Hi and welcome to my website! I am the author of the bestselling series, the Portal Chronicles, which has attained cult status within indie literature and become a favorite among teens and adults alike. I was born in a small town in Sweden and moved to London in my twenties. After obtaining a PhD in immunology from Imperial College, I moved with my family to New Jersey, where I'm now based.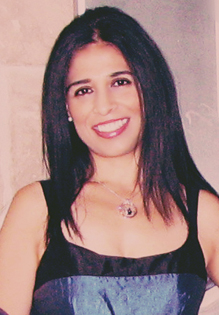 For as long as I can remember, I have dreamt stories—stories that continued from night to night, from dream to dream. So, even as a child, going to bed was never an issue, just an anticipation of the story to come.
Portal, my first novel, would have remained in my imagination, but I shared it with my then eight-year-old daughter, Lauren, who insisted that I write it down. Over the course of a month, I typed while Lauren eagerly waited by the printer for the pages to appear. The story that took shape was published in 2010. The warm reception Portal received encouraged me to continue the story in the next four books of the Portal Chronicles series. My dream to write a song based on Portal was recently fulfilled when I collaborated with SHE SAID SAVE ME to release the first soundtrack for the series.
I now write full time and I am currently working on my second bestselling teen series, the Bonfire Chronicles. My work has been translated into several languages including German, French, Japanese, and Spanish.
In addition to writing, I love traveling, exploring Madison Avenue (I am a self-confessed Hermès addict), watching movies, listening to music (I am obsessed with Nirvana) and hanging out with my family, friends, and Chihuahua. When I am not writing, I can usually be found sipping a Chai latte at an ice rink while watching Lauren slam pucks, or waiting for her outside a ballet studio, voice lesson, or play practice—I'm a full-time mommy chauffeur.
Contact me by email: PortalChronicles@hotmail.com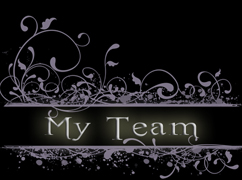 Editor and Narrator: Sue Leib Bernstein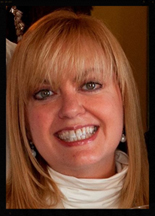 Sue is a typical Gemini – she craves novelty and variety and gets bored easily. These traits have served Sue well, leading her to try her hand at many fields. Over the last 25+ years, Sue has been a corporate risk manager, attorney, personal caterer and editor. Currently, Sue is exercising her passion for voice acting by narrating my books! You can also catch Sue on TV in a national commercial for Dunkin' Donuts. Sue's passion for all things from the house of Hermès led her fortuitously to meet another avid Hermès fan – me! - back in 2006. Our friendship was instantaneous and our collaboration has been a true pleasure. Sue lives in NJ with her husband, son and three very large cats.
Click for an Interview with Sue Bernstein
My Cracking Beta-Reader Team!
Al Kunz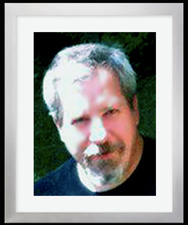 An avid reader for more decades than he wants to admit, BigAl previously reviewed music for a variety of websites and magazines. After having several readers and authors tell him, "You ought to start a book blog," he said, "what the hell," and BigAl's Books and Pals was born. We're still not sure how that is working out. When he's not working the dreaded day job, reading, or writing about what he's read, you'll find BigAl wasting time elsewhere on the internet or hanging out with his four grandkids.
Allirea Brumley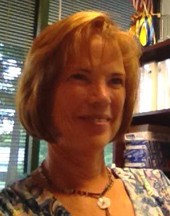 Allirea Brumley is a retired Navy Veteran living in rural Tennessee with her husband. With her sharp-shooter days over, she is concentrating on other passions— traveling, spending endless hours on Facebook, napping, contemplating curling for the U.S. in the next Olympics (having been an avid couch curler), and reading. She says that reading allows her to be whomever she wants to be. All she has to do is pick up her Kindle! Her love of reading landed her in the role of being a beta reader for several authors. And her nosiness led to an interview series, Allirea's Realm, on The IndieView, Amazing Trilogies and Series, and the Examiner.
Vickie Boehnlein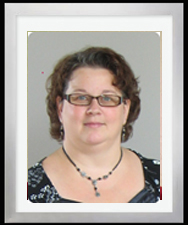 I would love if I could sell myself as something exciting or larger than life but the truth is I am a wife, mom, retail manager and computer geek.  My favorite hobby is napping.  I must have been a cat in my former life.  I love home improvement projects, crafts and art.  I am a Leo born on the cusp of Virgo which means I am bossy and stubborn but also creative, logical and loyal.  My husband is the most patient man on the planet because he puts up with me an all my quirks.
Reading, for me, has always been about entertainment.  Losing yourself in a story more fantastical than real life.  A good story should pull you in and take you to another place.  When I find a story like that I don't let it go.  I read and reread my favorite stories over and over.  I feel very privileged to be on Imogen's beta team.  She writes the stories that capture my imagination and take it to a place that I could never discover on my own.
Lala Price